FREE first class DELIVERY ON ALL ORDERS
Altitude Blends Collection
Can't decided between our blends? Why not try them all! We've created this blends collection box for you to sample all the unique flavours of Altitude Coffee London.
Our blends are crafted in house by our expert roasters. We blend the finest single origin coffees in perfect combinations, creating wonderful coffees only found here at Altitude Coffee.
You'll receive 3 full 250g bags in this box, consisting of:
- The Captain's Roast, our signature espresso blend. Bold, Dark and Smooth with chocolate and orange notes.

- The Pioneer, our medium roast everyday blend. Perfect with any brewing method it has flavour notes of raspberry, almond and toffee.
- The Adventurer, a wonderful all rounder. A medium roasted blend with bags of chocolate and nutty flavours, complimented with warm spice and citrus notes.
If required we'll grind your coffee perfectly to your needs. Just select the option that suits. Discover your favourite blend today.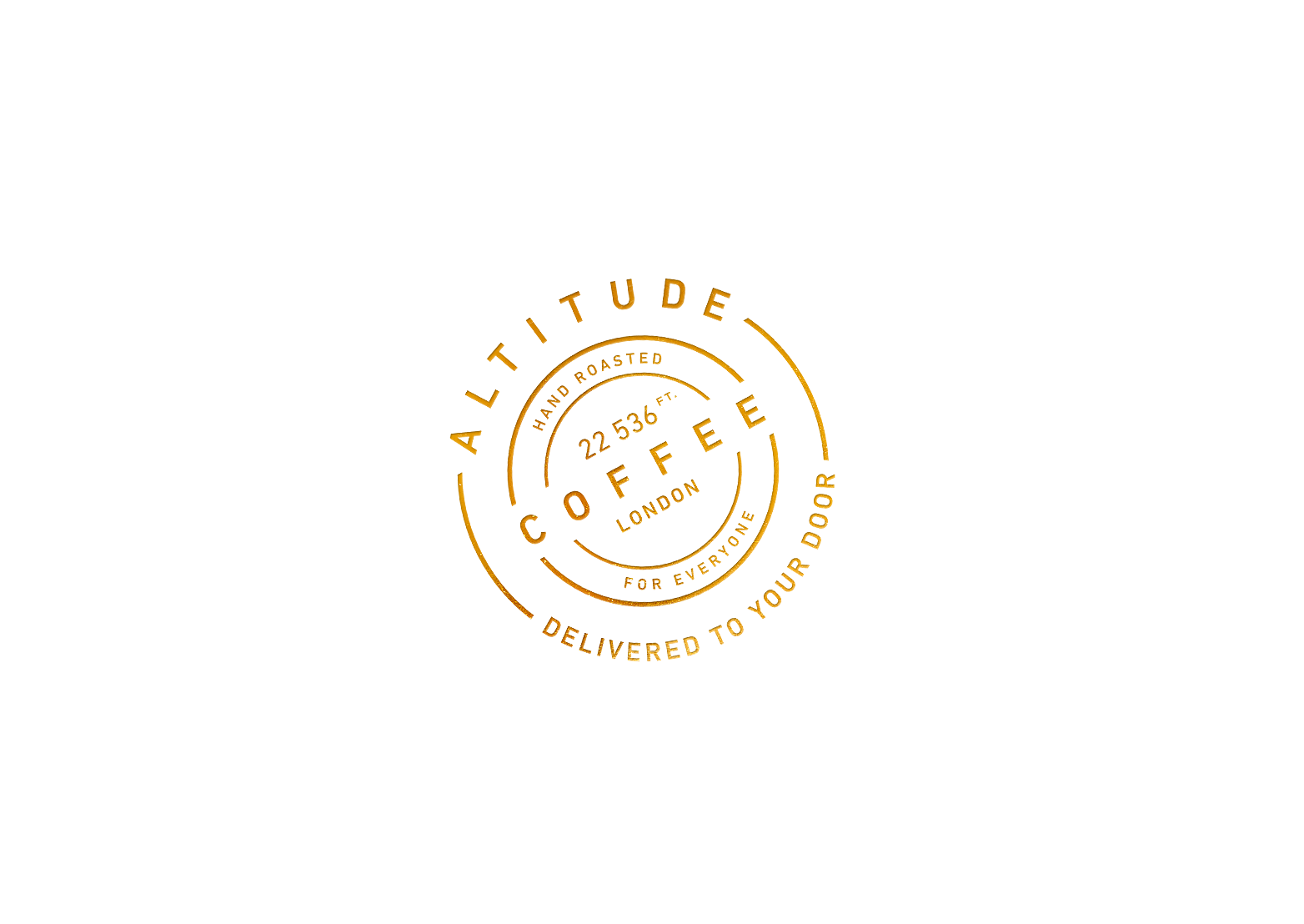 FOUND YOUR FAVOURITE COFFEE? WHY NOT JOIN OUR COFFEE CLUB AND SAVE 10% ON YOUR ORDER. IT'S SIMPLE, CHOOSE YOUR COFFEE, SUBSCRIBE AND WE'LL DO THE REST. ALWAYS HAVE A DECENT BREW AND CANCEL ANY TIME. SIMPLE.
GREAT COFFEE. HAND ROASTED. FOR EVERYONE.
Altitude Blends
Highly recommend! Great service, fast delivery, outstanding coffee. Will definitely purchase again and can't wait to try more of the range!
HERE'S SOME OTHERS YOU MAY LIKE...