We're treating you to three coffee varieties in this blend. Two Brazilian beans, Acaia and Mundo Novo natural varietals provide the rich chocolatey notes. Complemented by warm spice and citrus from a washed Ethiopian.
We developed The Adventurer as the perfect accompaniment to our existing blend lineup. It's a fantastic all round coffee, one we're certain you'll be wanting a second cup of!
As with all of our coffee blends the beans we use vary depending on seasonality.
Amelia Earhart was a true giant of aviation. The first female pilot to fly solo across the Atlantic Ocean. Fearless in the face of a perilous journey we salute her determination and heroism. We couldn't think of a more iconic person to be the face of The Adventurer.
Come on an adventure with Altitude Coffee London and this fantastic medium roast blend.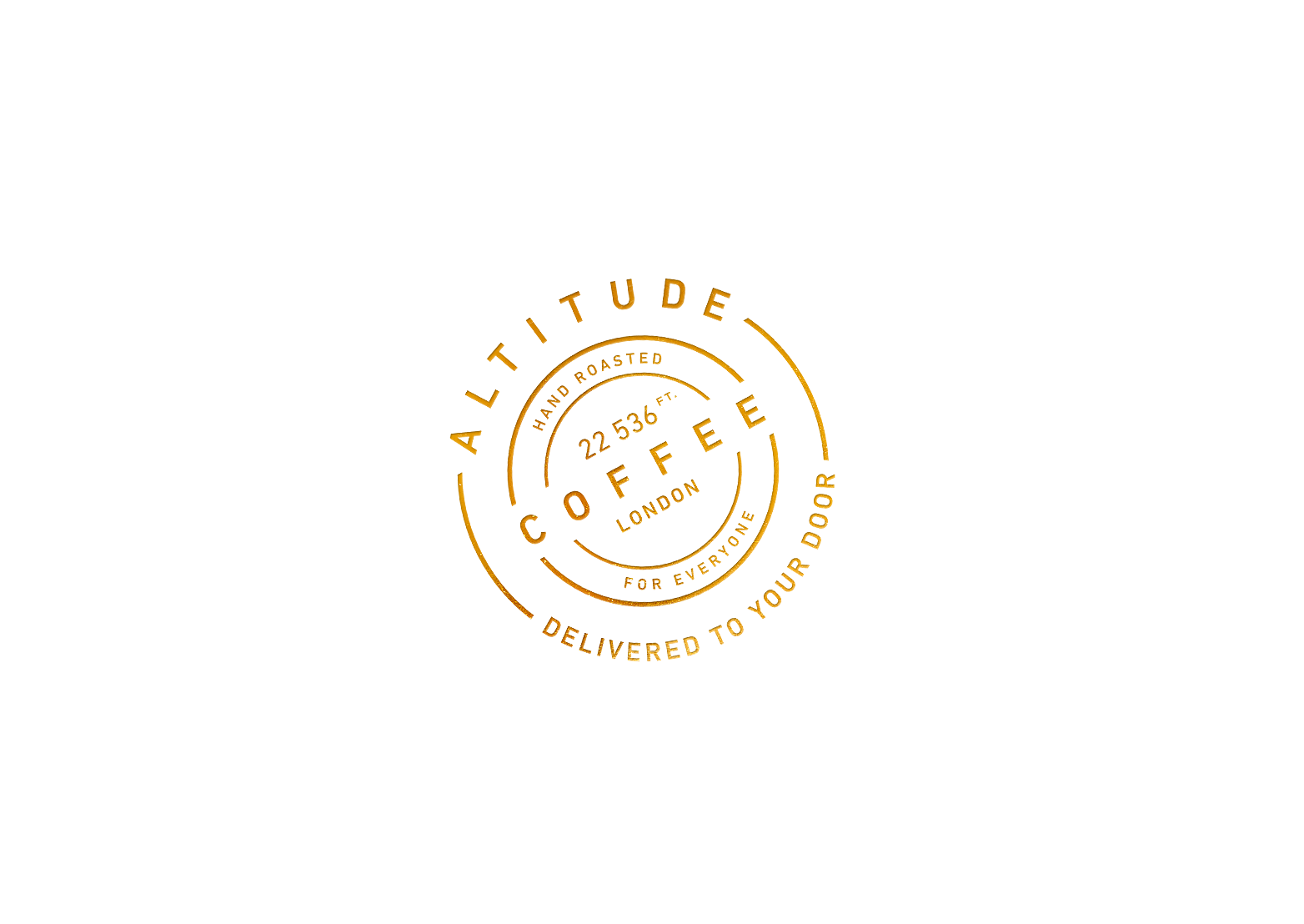 ENJOYING OUR COFFEE? WHY NOT JOIN OUR COFFEE CLUB? IT'S SIMPLE, CHOOSE YOUR COFFEE, SUBSCRIBE AND WE'LL DO THE REST. ALWAYS HAVE A DECENT BREW AND CANCEL ANY TIME. PLUS GET 50% OFF YOUR FIRST BAG!

GREAT COFFEE. HAND ROASTED. FOR EVERYONE.
My favourite coffee!
I've ordered from a number of different companies but I have to say 'the adventurer' from altitude coffee is by far my favourite!
Smooth and silky
Lovely all day brew. Could be a tiny bit stronger but just need to grind a few more beans than normal. Would buy again. Great website, good value and fast delivery.
Excellent Coffee
A repeat order from Altitude Coffee. I thought I would try the Adventurer. Lovely, smooth coffee that is full of flavour.
Another great coffee from Altitude
A smooth enjoyable coffee, good at any time of the day. A refreshing change from our normal coffees from Altitude, a definite 5 stars.
HERE'S SOME OTHERS YOU MAY LIKE...