FREE first class DELIVERY ON ALL ORDERS
Our flagship espresso blend, The Captain's Roast, is roasted darker to bring out deep and rich chocolatey notes. It pairs brilliantly with milk-based drinks such as Café Latté and Cappuccino. Full bodied and low in acidity it's a perfect traditional coffee.
The Captain's Roast, our expertly crafted espresso blend. The Captain is synonymous with leadership. They make bold, sometimes brave decisions. We needed a brew that would keep them sharp. So, if you like a dark roast, be the Captain of your own kitchen and have a taste of this fine espresso blend.
The beans we use in the blend vary seasonally and our current crop comprises two outstanding single origins. A naturally processed Brazilian Acaia and a washed Colombian.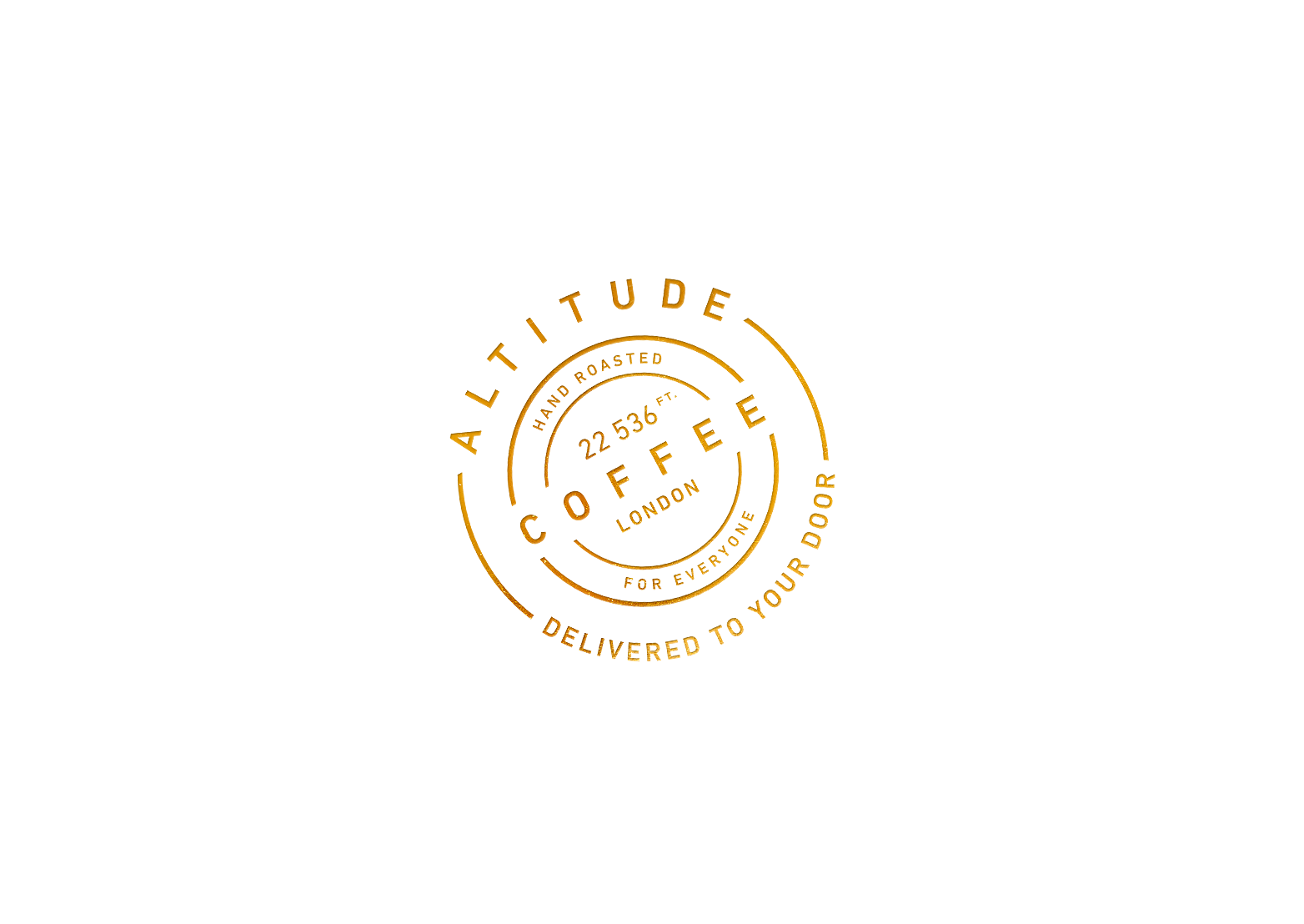 FOUND YOUR FAVOURITE COFFEE? WHY NOT JOIN OUR COFFEE CLUB AND SAVE 10% ON YOUR ORDER. IT'S SIMPLE, CHOOSE YOUR COFFEE, SUBSCRIBE AND WE'LL DO THE REST. ALWAYS HAVE A DECENT BREW AND CANCEL ANY TIME. SIMPLE.
GREAT COFFEE. HAND ROASTED. FOR EVERYONE.
Lovely coffee and quick delivery
Very happy and will use again....
Our first purchase and we love it!
I bought the captains blend as a gift for my husband, this was our first purchase and it is just so delicious and smooth.
I think if you invest in quality products you get what you pay for. We would both highly recommend this coffee there is no comparison between Altitude coffee and mass produced brands. Amazing!
Captains Roast
RICH SMOOTH TASTING COFFEE.
SUPERB SERVICE FROM ALTITUDE & RECEIVED QUICKLY IN POST.
WOULD RECOMMEND THIS PRODUCT...
Rich and smooth, perfect as a cappuccino
This coffee is delicious and rich enough to stand up nicely to milk in a cappuccino, but also smooth and subtle as an espresso. I was torn between ordering two coffees, and I'm really glad I decided to try both. Customer service is excellent too, with quick responses to my questions, and speedy delivery. A good experience all round. I will be ordering again soon!
HERE'S SOME OTHERS YOU MAY LIKE...